WHAT DO STAIRLIFTS COST?
What is the right price for a stairway lift? How much should one have to pay for a straight or curved stairlift? We try to demystify this below.
In looking at stairlift costs is important to understand chairlift is not simply product you buy on the internet and ship to your front door.
Stair Lift Costs Should Include 6 Elements:
A proper on-site evaluation of your situation so the best options can be presented for your stairway, the user(s), and your budget. (you should never be pressured to decide during a sales visit)

The proper measurement of your staircase and any obstructions.

The product itself (from a manufacturer that will be there to support it).

The professional and safe installation of your stairlift.

Service when you need it. You should be able to talk to a member of the company any time you call.

A warranty for parts and labor. This should be clearly explained, and you should never be required to buy a service contract.
It is easy to give a low price on cheap foreign made product that will be installed by local handyman and that may not be supported by the manufacturer a few years from now. Parts may not be available on some foreign brands after they change models.
Keep in mind, getting a "$300 AARP discount" off a price that has been increased by $300 to adjust for that is no discount.
Always make sure any price you get is all inclusive. There will be no last minute add-on for shipping, tax or installation.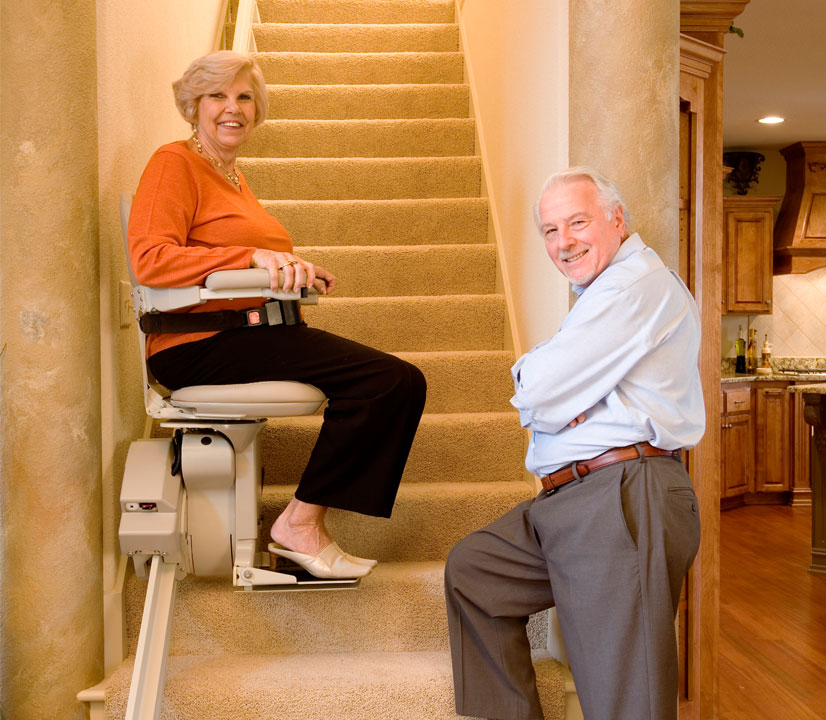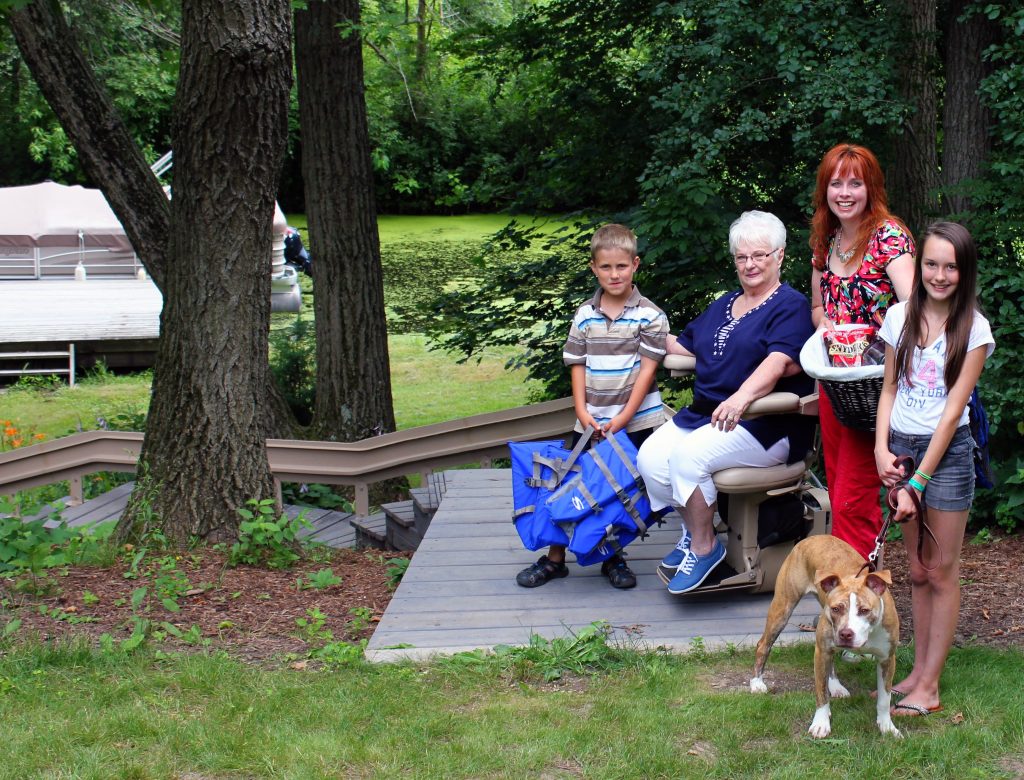 Straight Indoor Stairlift Prices
A premium quality straight indoor stair lift for a typical situation is normally $3,500 to $4,200. The price will vary based on many factors such as: 
– the quality of the lift
– some built-in features (like the ability to re-charge anywhere on the rail)
– if you need some extra features (such as a rail that folds up out of the way)
– power options (like a chair with a power swivel)
– an extra-long staircase or a user requiring a lift that can support over 300 pounds
– the stair material (standard wood or marble or steel)
– the length of warranty (some are lifetime, others as short as 1 year)
Used StairLift Prices
– Used lifts are often a good option if purchased from a dealer who can support them. A lift in "like new" condition that still has warranty coverage may be 20% reduced from new. An older lift may have a larger discount. But even a used lift typically requires a new rail as well as installation and support.
– Used lifts purchased from friends or on line almost never work out. The rail will be too long or too short, or a single part may be missing or broken (or break next month) making the entire lift in-operable.
Rentals
– These still require a custom fit rail, installation and support and then de-installation. This is very different than renting a product like a wheelchair that can just be picked up and returned. Rentals also only work for standard straight lifts.
– Renting is usually the best option if you know you will need the lift for just a few months before recovering or moving.
– There is usually a set up charge ($1,000 to $1,500) and then a monthly charge.
Lifts Sold for Self-Installation
– These will be advertised at 40 to 50% off, but the price typically does not include evaluation, shipping, installation or service. Also, if the lift has a problem in a month you may be expected to pack it back up and ship it somewhere for replacement.
Indoor Curved Stairlifts that Make Turn or Go Up Multiple Flights
– The best custom curved chair lifts (where the stairway turns) have prices that typically range from $11,000 to $16,000. These lifts are all custom built specifically for your stairway.  The low price range is for one simple turn and a refurbished carriage, the higher price range will be for multiple turns. If you have multiple flights or nonstandard rounded walls the price can be higher. Some foreign brands may be less, but this is a big investment and you want to make sure you are dealing with a manufacturer that will still supply parts for lifts even if they have discontinued the model you purchased. A U.S. made product is much safer in that regard.
Outdoor Stairlift Prices
– Outdoor stairchairs that have all components truly designed to be weatherproof tend to run at least $2,000 over their indoor counterparts. However, they can be counted on for many years to withstand the New York winter weather.  Some manufacturers basically sell slightly modified versions of their indoor lift for outdoors. Although less costly, we do not recommend these for this region of the country.
Commercial Stairlift Prices
– These stair lifts have some special features required for commercial (public) locations that usually add about $1,000 to equivalent residential lifts.
CALL US NOW
Open 7 days a Week
Including Weekends and Holidays
You will talk to a team member (not an answering service).
We can answer your questions on timing, pricing, the general process, and specific stairway or user concerns.
We can also arrange a no obligation / no pressure visit if you would like