Stair lifts can be installed on most outdoor stairways.
The Bruno chairlift models we offer are specifically built to withstand the weather in our region. (These are not indoor lifts with an extra coating)
They work on straight, curved, angled and multi-level staircases.
The type of walls (or even lack of a wall) is never an issue.
They can be installed on wood, brick, slate, stone or cement.
In rare cases, we may suggest a modification to the existing handrails or walls to ease the use of the lift or make extra space.
Call us now to review the best option for your situation.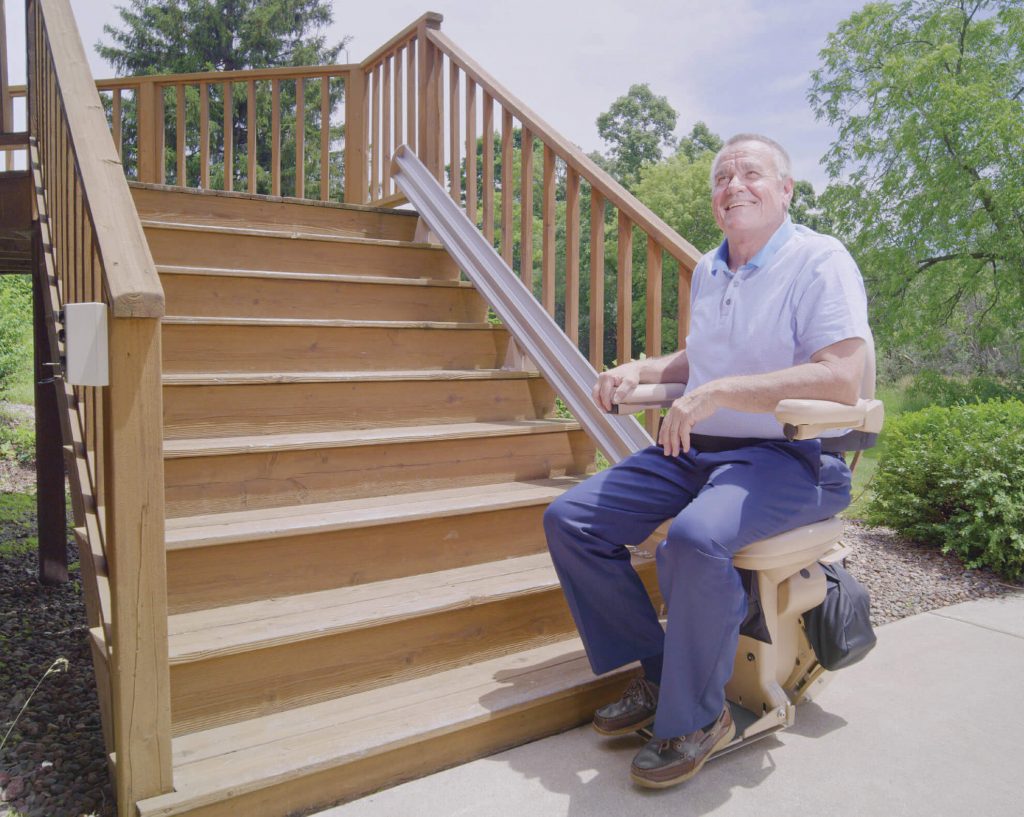 ELITE STRAIGHT OUTDOOR STAIRLIFT
Access your outdoor living spaces with the Bruno Elite Outdoor stair chair lift. Designed to withstand our New York winter weather, the Elite Outdoor stair lift combines easy functionality with sturdy design. A lightweight integrated cover travels with the chair lift to provide protection when not in use. Count on your Elite Outdoor stair lift all year round.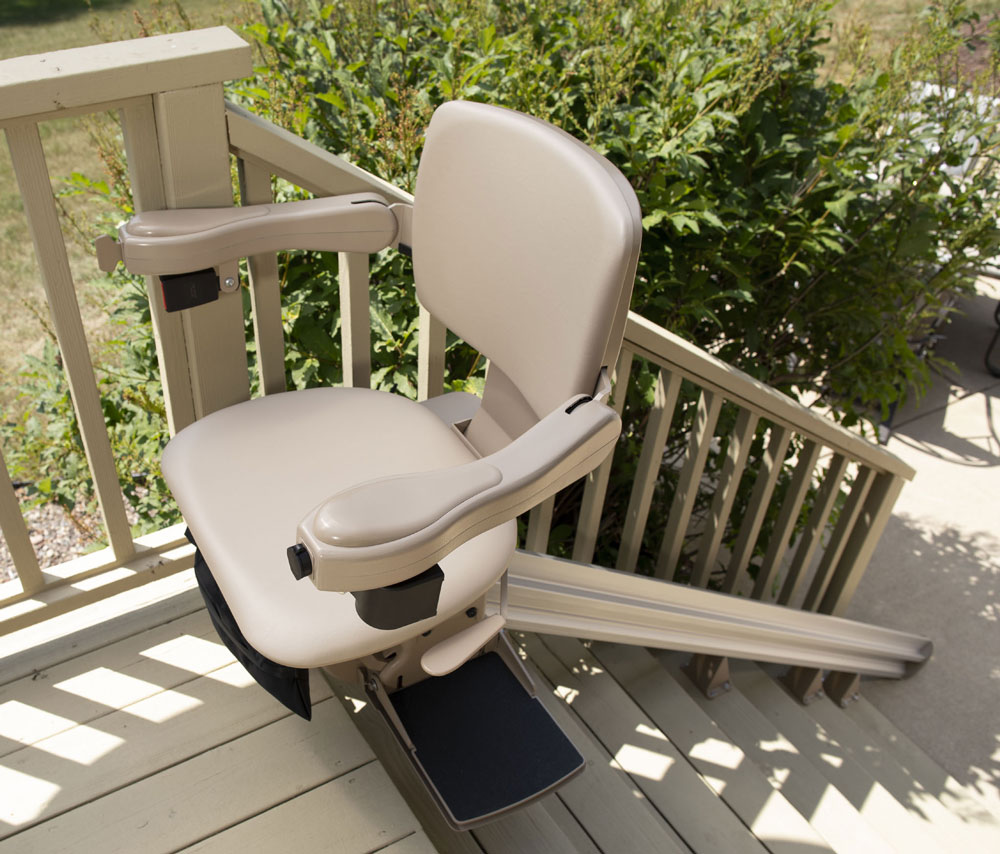 ELITE CURVED OUTDOOR STAIRLIFT
The Bruno Elite Outdoor Curved stairlifts will be custom-made for your stairs. This chair lift exactly matches the distance, elevation, and turns of your stairway up one or multiple flights. Enjoy the outdoor or easy access to your home with an easy-to-use Elite Outdoor Curved stair chair lift – designed specifically for you.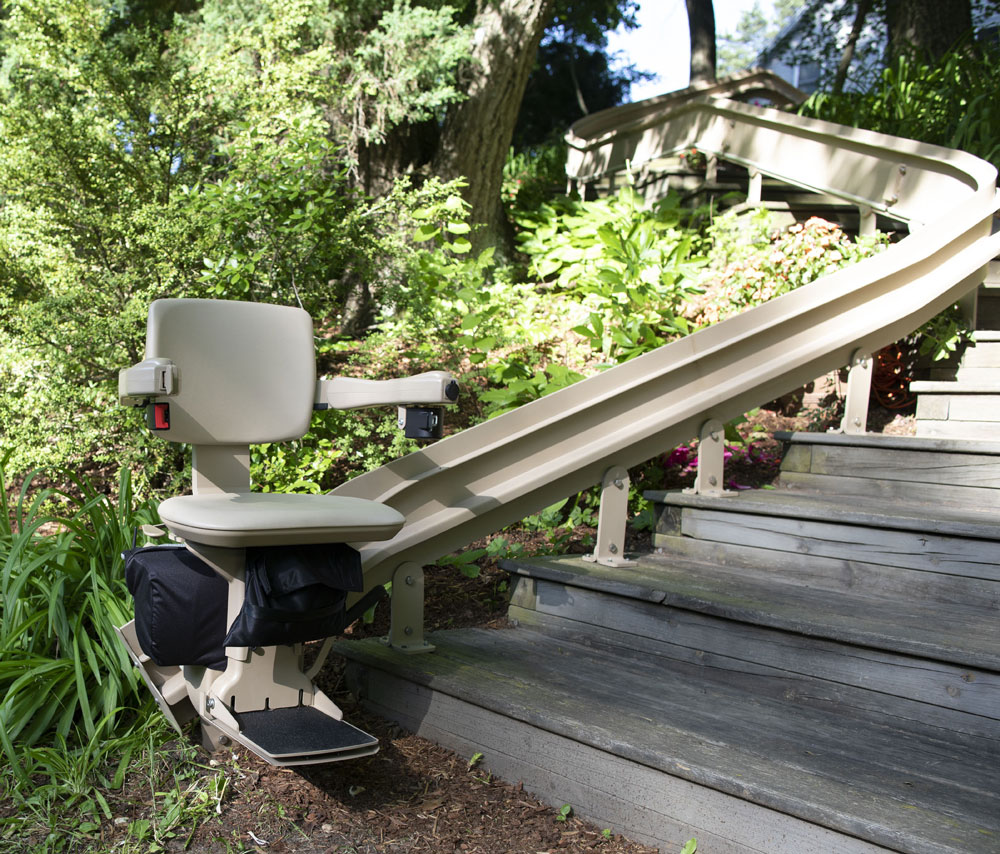 CALL US NOW
Open 7 days a Week
Including Weekends and Holidays
You will talk to a team member (not an answering service).
We can answer your questions on timing, pricing, the general process, and specific stairway or user concerns.
We can also arrange a no obligation / no pressure visit if you would like