BRUNO ELAN STRAIGHT STAIRLIFT
BRUNO ELAN STRAIGHT STAIRLIFT

Model SRE-3050
A home stairlift with features usually associated with top-of-the-line models. The Bruno ELAN (SRE-3050) keeps stair lift prices in line and on track. Going up and down has never been so effortless.
This lift surpasses all others in its class. Some key, innovative features not found on other standard stairlifts:
The rail is only 5″ from the wall (narrowest margin in the industry)
The chair folds up to only 12″ from the wall
Continuous charge along the entire rail (batteries re-charge wherever it stops)
Overspeed brake for extra security and peace of mind
Slow start and gentle stop
Standard Features
300 lb weight capacity
Direct drive motor/gear box – no belts for reduced maintenance
Two 12-volt batteries provide dependable performance, even during outages
Folds up easily creating plenty of space for others on the stairs
Generous seat size with multiple seat heights
A stair lift that can be installed on either side of the stairway
An elegant covered track gives you a clean and attractive rail
The standard swivel seat makes it easy to exit when you reach the top
Adjustable seat height
Two wireless remote controls (so you can send it down for a second user)
Built in safety features such as auto stop if it hits any obstruction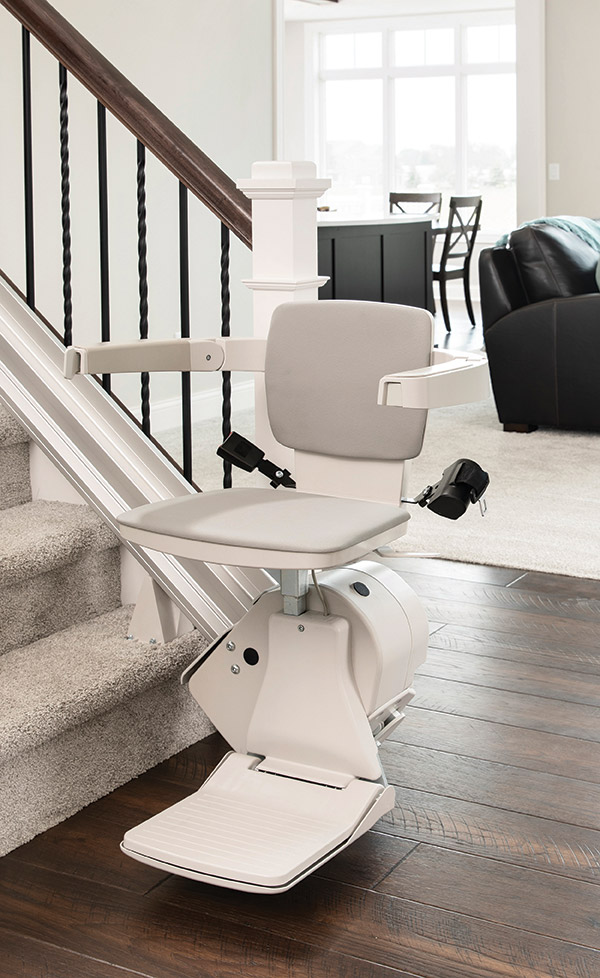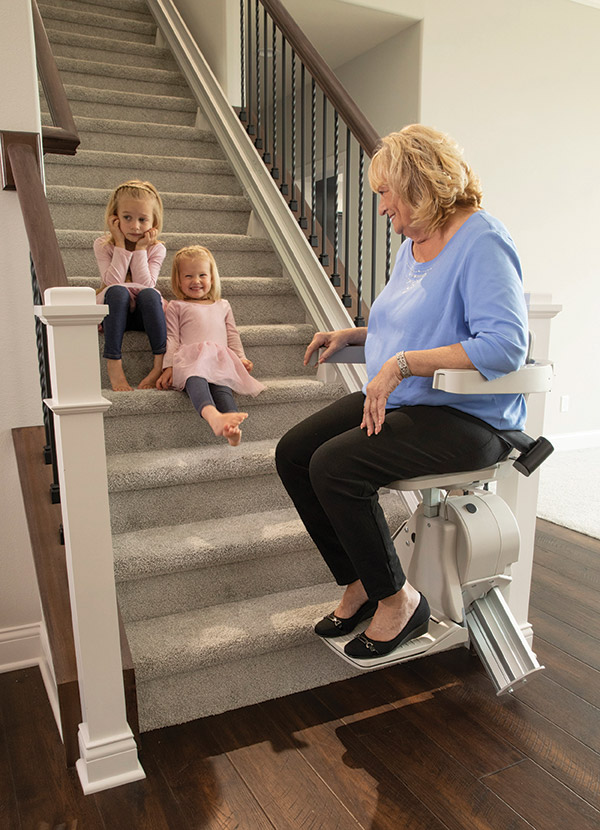 Bruno Elan Straight Stairlift
Bruno Manual and Power Folding Rail
CALL US NOW
Open 7 days a Week
Including Weekends and Holidays
You will talk to a team member (not an answering service).
We can answer your questions on timing, pricing, the general process, and specific stairway or user concerns.
We can also arrange a no obligation / no pressure visit if you would like