Bruno Elite Straight Stairlift
BRUNO ELITE STRAIGHT STAIRLIFT
Model SRE-2010
With a premium design that seamlessly blends into your home's environment, the Elite (Model SRE-2010) offers the finest in streamlined, ultra-compact design and performance. A home chair lift that reflects the taste and sophistication of the most elegant homes, the Elite sets the standard for residential accessibility.



Standard Features
400 lb weight capacity
Direct drive motor/gearbox – no belts for reduced maintenance
Remarkable stability through the improved clamping and rail design
A vertical, straight rail that installs to within 6 in (152 mm) from the wall allowing other family members to easily use the stairs
Visual diagnostics for instant unit status
Continuous charge strips along rail power unit wherever it stops
Two 12-volt batteries – continuously powered from any household outlet – provide dependable performance, even during outages
Arms, seat and footrest flip up creating plenty of space for family or guests to walk up and down the stairs
Generous seat size with adjustable width arm rests and multiple seat heights
An offset swivel seat, making the entry and exit position at the top landing safe and easy
Two wireless remote controls
Built in safety features such as auto stop if it hits any obstruction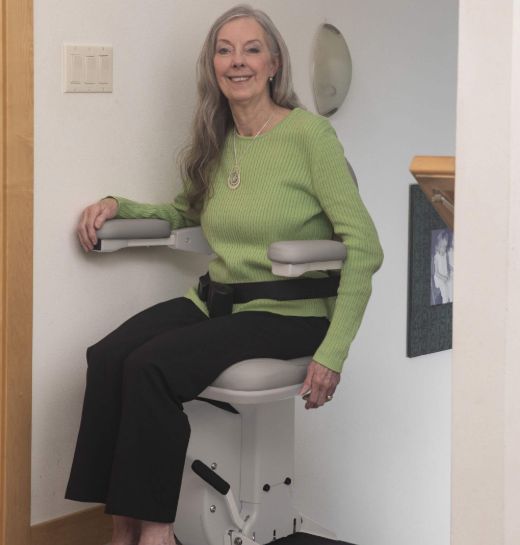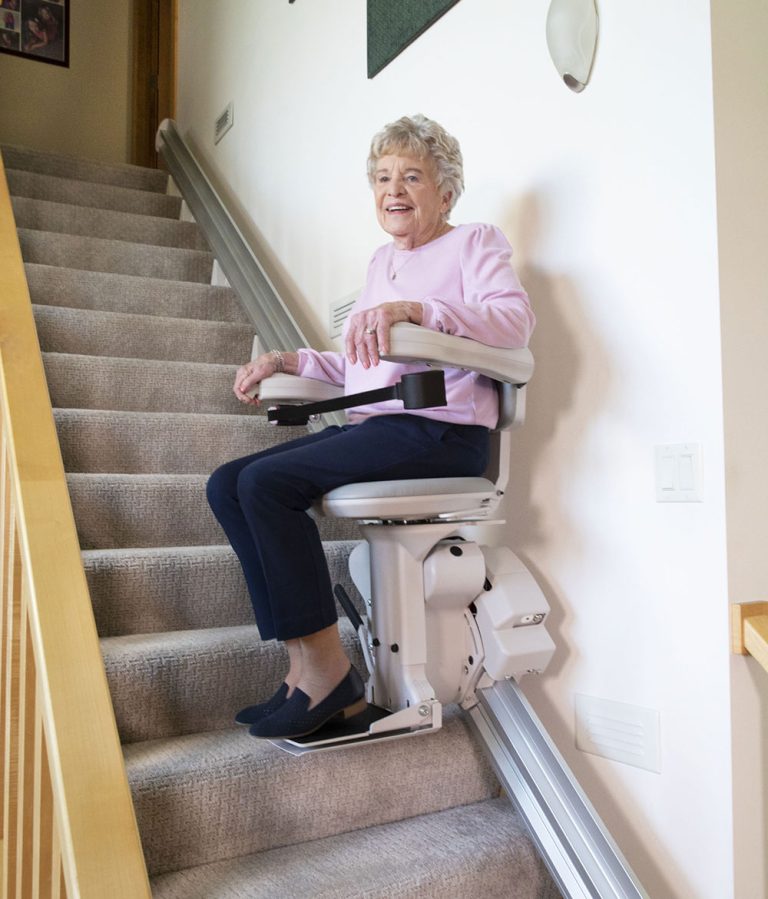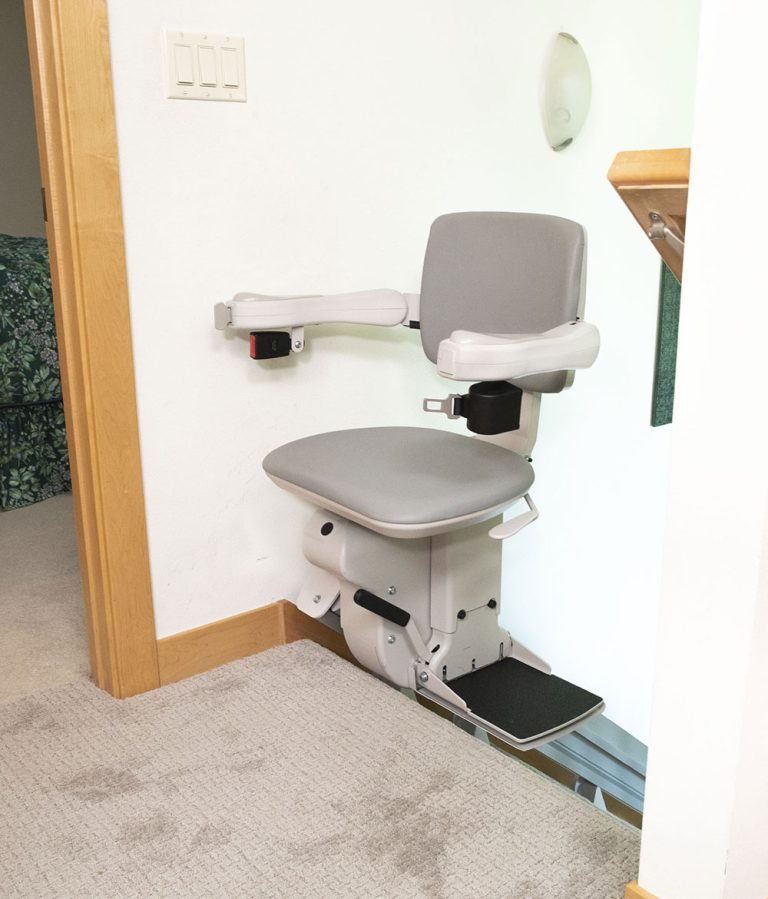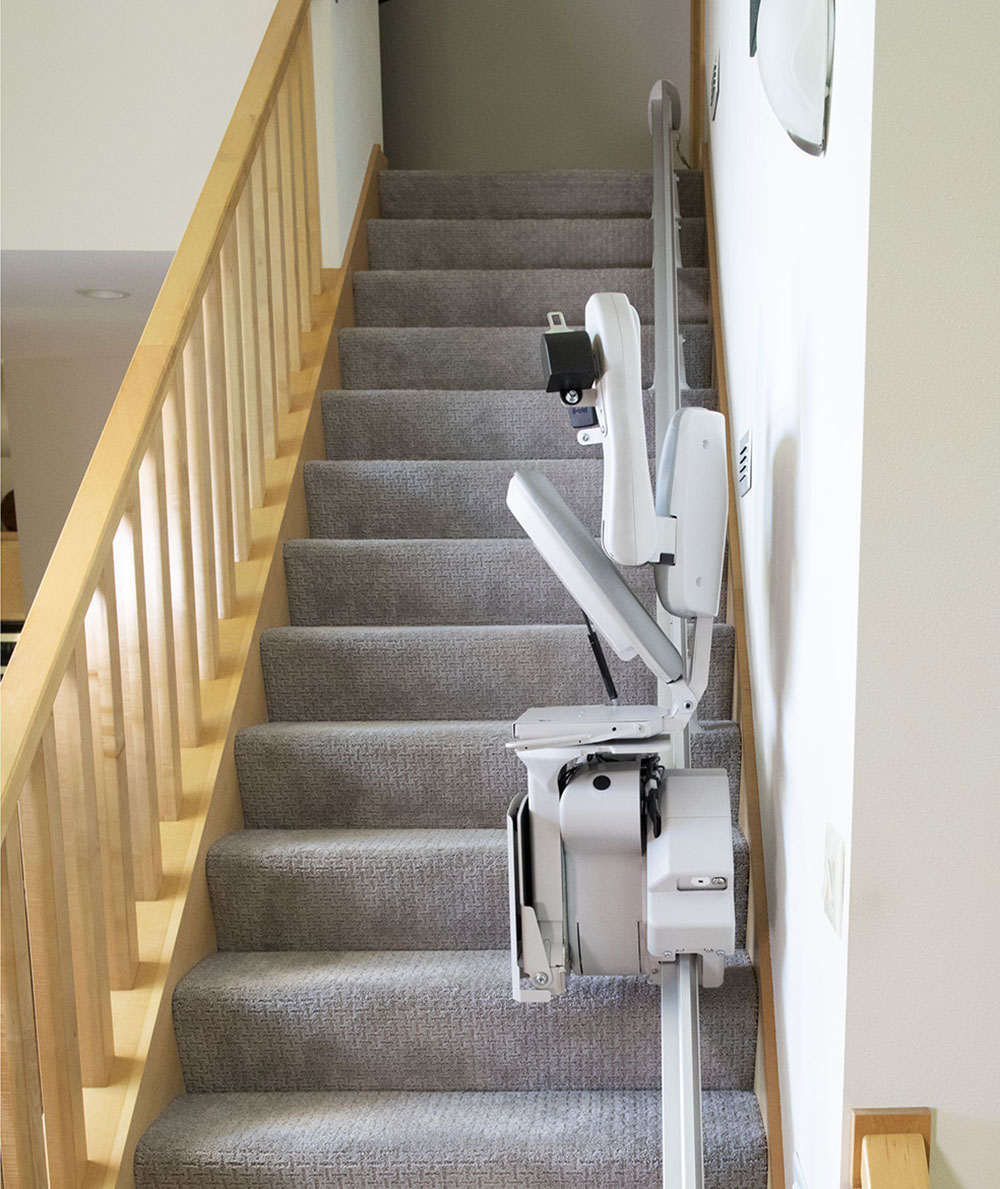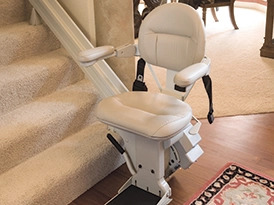 LARGER SEAT PAD
21.5″ wide x 16″ deep/546x406mm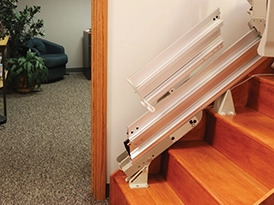 POWER OR MANUAL FOLDING RAILS
For narrow hallway or when doorway is at bottom of stairs. Manual or push-button automatic.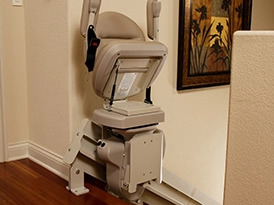 POWER FOLDING FOOTREST
Automatically flips up/down when seat is raised/lowered.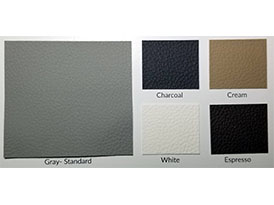 VARIETY OF UPHOLSTERY CHOICES
Five different colors: multiple fabrics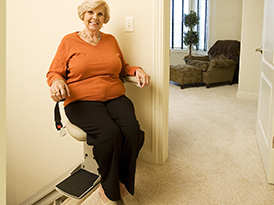 POWER SWIVEL SEAT
Controlled on chair arm or wireless call/send.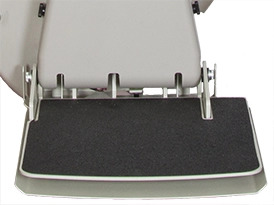 LARGER FOOTREST
12″ long x 11″ wide/350 x 279 mm.
Bruno Elite Straight Stairlift
CALL US NOW
Open 7 days a Week
Including Weekends and Holidays
You will talk to a team member (not an answering service).
We can answer your questions on timing, pricing, the general process, and specific stairway or user concerns.
We can also arrange a no obligation / no pressure visit if you would like