BRUNO ELITE OUTDOOR CURVED STAIRLIFT Model CRE 2110E
Specifically built for exterior use, providing you with the same quality, comfort and convenience available in all of Bruno's complete line of straight rail and curved rail stair lifts. This Elite Curved Outdoor Chairlift will be design to with precision to exactly fit your multiple flights of stairs.



Standard Features
Durable, powder coat outdoor paint that protects all steel surfaces
Seat cushions made from exterior marine-grade vinyl
Tested for use in weather temperatures ranging from 0ºF to 125ºF (-15ºC to 52ºC)
400 lb. weight capacity
Direct drive motor/gearbox – no belts for reduced maintenance
The remarkably stable ride from top to bottom
Weather resistant cover provides protection from the elements when not in use and can be stored in a pouch conveniently located under the seat during operation
Two 12-volt batteries – continuously powered from any household outlet – provide dependable performance, even during outages
Arms, seat and footrest flip up creating plenty of space for family or guests to walk up and down the stairs
Generous seat size with adjustable width arm rests and multiple seat heights
An offset swivel seat, making the entry and exit position at the top landing safe and easy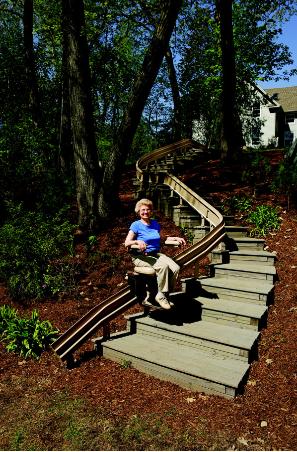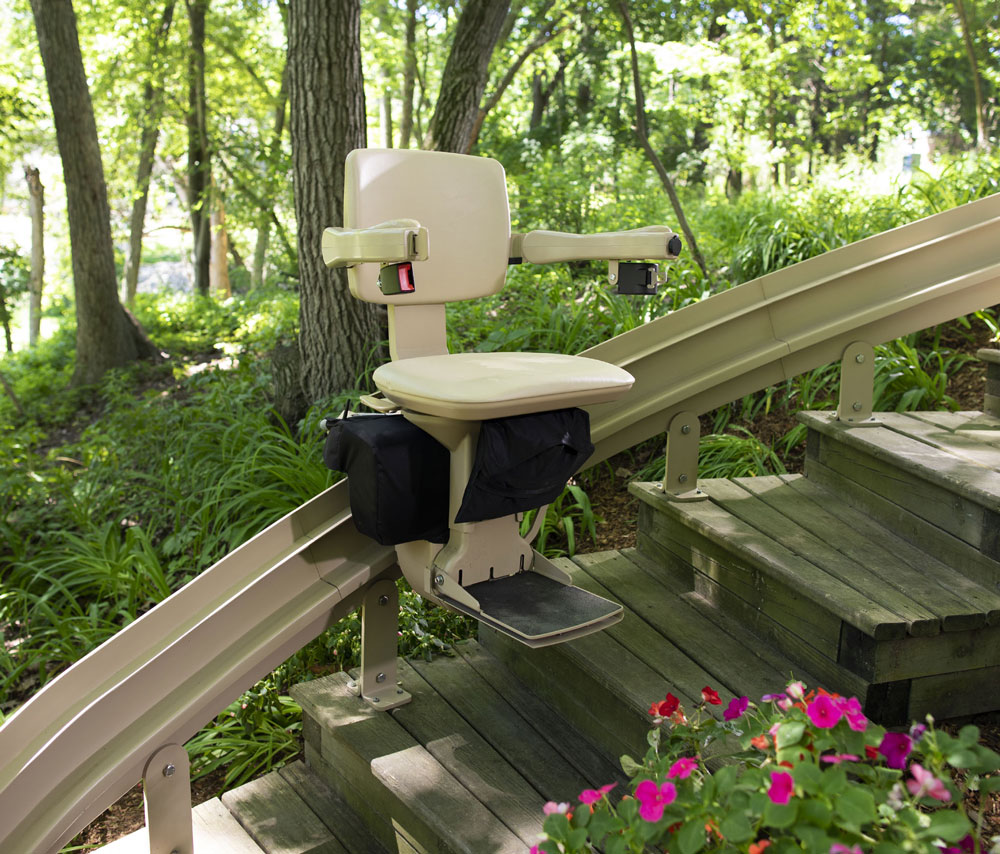 Bruno Outdoor Elite Curve Stairlift – Time Lapse
CALL US NOW
Open 7 days a Week
Including Weekends and Holidays
You will talk to a team member (not an answering service).
We can answer your questions on timing, pricing, the general process, and specific stairway or user concerns.
We can also arrange a no obligation / no pressure visit if you would like