Most people find the best way to contact us is to just give us a call.
We try to pick up the phone with a live team member 7 days a week from 9 am to 9 pm (and sometimes even earlier or later.) If we do not pick up (usually if we are talking to another customer) please leave a message – we will get back to you.
We can provide general information or give a full estimate, and/or set up a home visit so you can see how the stair glide fits into your space. You can also call us to try a chair stair unit out at our location: 24 Lester Place New Rochelle, NY 10804 (by appointment.)
We are Westchester Stairlift but we support the full New York tri-state region as shown.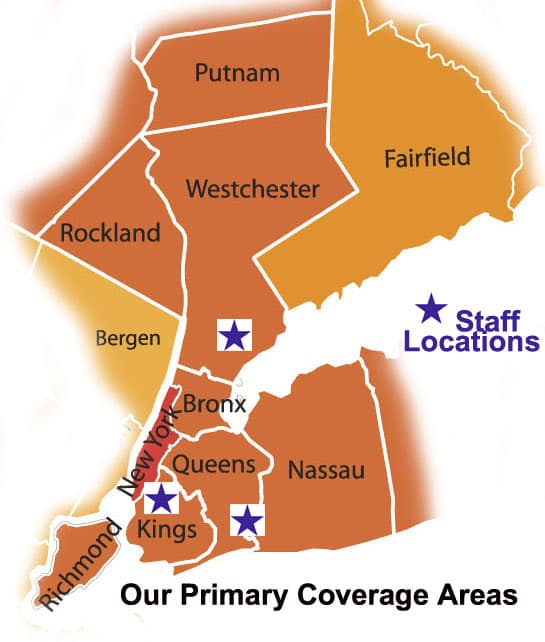 CALL US NOW
Open 7 days a Week
Including Weekends and Holidays
You will talk to a team member (not an answering service).
We can answer your questions on timing, pricing, the general process, and specific stairway or user concerns.
We can also arrange a no obligation / no pressure visit if you would like